Corning® Willow™ Glass is a thin and flexible glass substrate that will enable low cost manufacturing of ultra-slim, curved and flexible displays, as well as touch sensors. It also has application opportunities outside of display, where its natural hermetic properties combine with its optical transmission qualities to make it appropriate for a host of barrier applications. Willow Glass combines the inherent benefits of glass – optical purity, thermal stability and an exceptionally clean, smooth and flat surface – with a mechanically bendable form factor.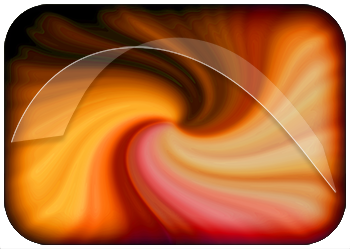 For other barrier applications, Willow Glass' hermetic properties, combined with its thinness, helps prevent moisture, oxygen, and other environmental elements from damaging appliances. Potential uses range from protecting sensitive electronics within a device to providing a barrier layer for the exterior surfaces of household appliances, such as refrigerators.
The thin and flexible characteristics of Willow Glass can enhance OLED lighting applications by enabling designers to create lighting panels and a wide range of lamp designs that rely on curved or flexible form factors.
Corning® Willow™ Glass is Corning's ultra slim, fusion-formed, display-grade glass. Corning intends to provide sheets and rolls of 100 micron and 200 micron thin glass – about the thickness of a sheet of copy paper – up to one meter wide today and wider in the future.