_
To all our valued Customers and Vendors:
Stemmerich Inc. will be working at full capacity.
Stemmerich is considered an Essential and
Critical infrastructure in accordance with the
CISA MEMORANDUM OF March 19, 2020
Stemmerich support represents but is not limited
to: Food and Agriculture, Defense, Waste Water, Energy , Healthcare and Information Technology.
Stemmerich is taking every precaution to ensure
a safe and clean work environment, and as
standard practice all parts are cleaned prior to packaging/shipping.
IF you have any questions please feel free to
contact me.
BE SAFE!
Colleen Weber
Stemmerich Inc.
President/Owner
[email protected]
Stemmerich is ITAR Certified and provides products and services in the display,
optical, industrial glass and process systems industries.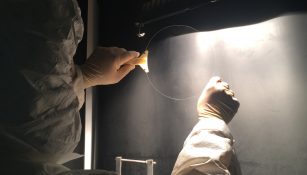 Need Help
Have a question about our products or don't know what you need? Contact us for more information or to place an order.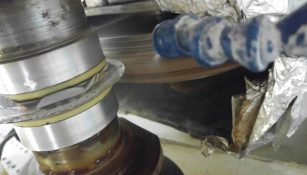 Search Inventory
Already familiar with our products and want to search our inventory? View our line of products to find out more information.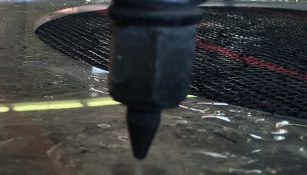 Our Capabilities
We provide a wide range of glass manufacturing and fabricating across the optical, industrial and process equipment industries.
WHO WE ARE
We are a corporation based in Saint Louis, Missouri. We are proud to say that we are 100% woman owned and operated. We are ITAR certified and operate under a quality assurance program formatted for ISO compliance. Stemmerich's management team consists of a dedicated staff whose combined expertise and tenure total more than 100 years in the industry. Our personnel is committed to expanding our presence in the industrial glass markets and the chemical process and pneumatic conveying industries. A technically-trained sales staff, superior products, and a dedicated customer service department contribute to our ongoing success.
Welcome

Stemmerich, Inc. is dedicated to providing industry-leading fabrication and manufacturing of optical display glass, industrial glass, and process equipment. We have the expertise and personnel needed to continue to expand our presence in the industrial glass markets and the chemical process and pneumatic conveying industries.
Our patented W.I.N.S® (Wear Indicator Notification System) is a highly abrasion-resistant pneumatic conveying system which is proven to be a superior choice in may industries and we offer a free trial program!
We have a technically trained sales staff, superior products and a commitment to customer service that is unmatched. We hope that you find what you're looking for here and if you have any questions at all, please don't hesitate to contact us.